How the iconic Apple '1984' Super Bowl ad almost never happened
FEBRUARY 1, 2016 | YAHOO FINANCE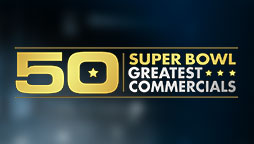 Most advertising executives and analysts will tell you that Apple's 60-second spot from 1984, a take on the George Orwell novel "1984," is the all-time best Super Bowl ad.
The ad, produced by agency Chiat/Day, shows a woman (the actress Anya Major) running into a drab hall of brainwashed citizens and throwing a sledgehammer at a screen displaying a Big Brother-like face. Scrolling text reads: "On January 24th, Apple Computer will introduce Macintosh. And you'll see why 1984 won't be like '1984.'"
It was the birth of Apple's (AAPL) brand identity as something unique, a way to escape the drone-like corporate world and express your originality. Apple stuck with that branding and still employs it today.